It's Valentine's day and what better way to celebrate than to write a quick article about what it's like to train Jujutsu as a couple!
It's not often we have couples training together, but when we do they can be a force to be reckoned with and we think more couples should come together and give TJK a try! There are a number of benefits to training with a loved one:
Motivation
Help each other progress
Someone to train with
Confidence your loved one is safer
It's great fun and great exercise!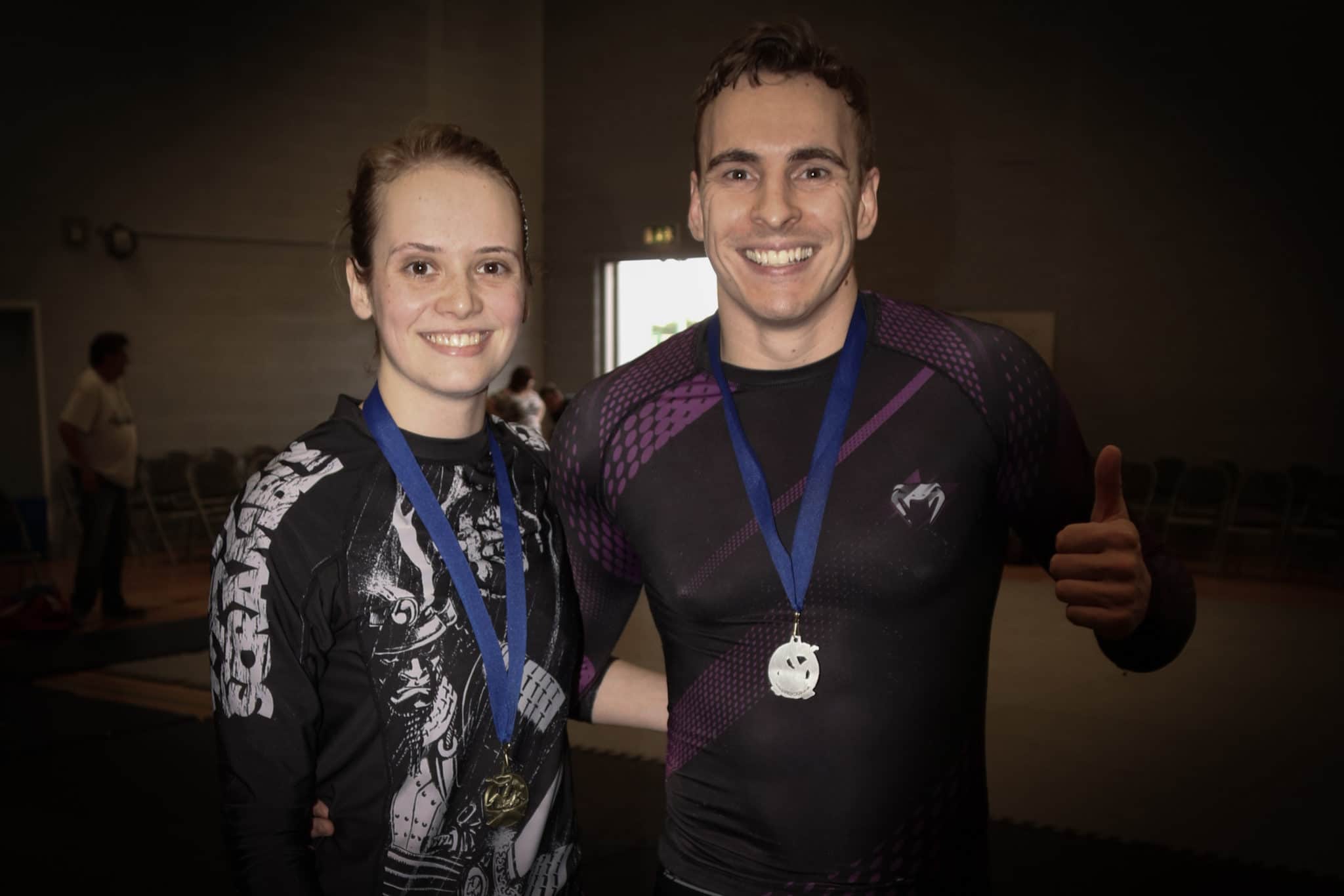 "Jen and I have a great time training together at TJK, we often motivate each other on those days you feel like giving it a miss. When Jen first started Jujutsu she was incredibly nervous. She soon fell in love with it though and now you can't get her off the mats! She is currently training for a high level competition next month putting in training 4 times a week, has won numerous competitions and I've seen many fully grown men hide from Jen when it comes time to train as she will often submit people twice her size."

Mark
Jujutsu is a safe and fun activity for everyone. We have classes for all ages with separate children syllabus and adult syllabus tailored to the different ages. Girls and Women are encouraged to come and try TJK and we have many very successful female students who not only enjoy Jujutsu but also excel at it!